Five of the best Blu-ray players for Christmas
Give the gift of high definition home video this Yuletide, with these awesome Blu-ray players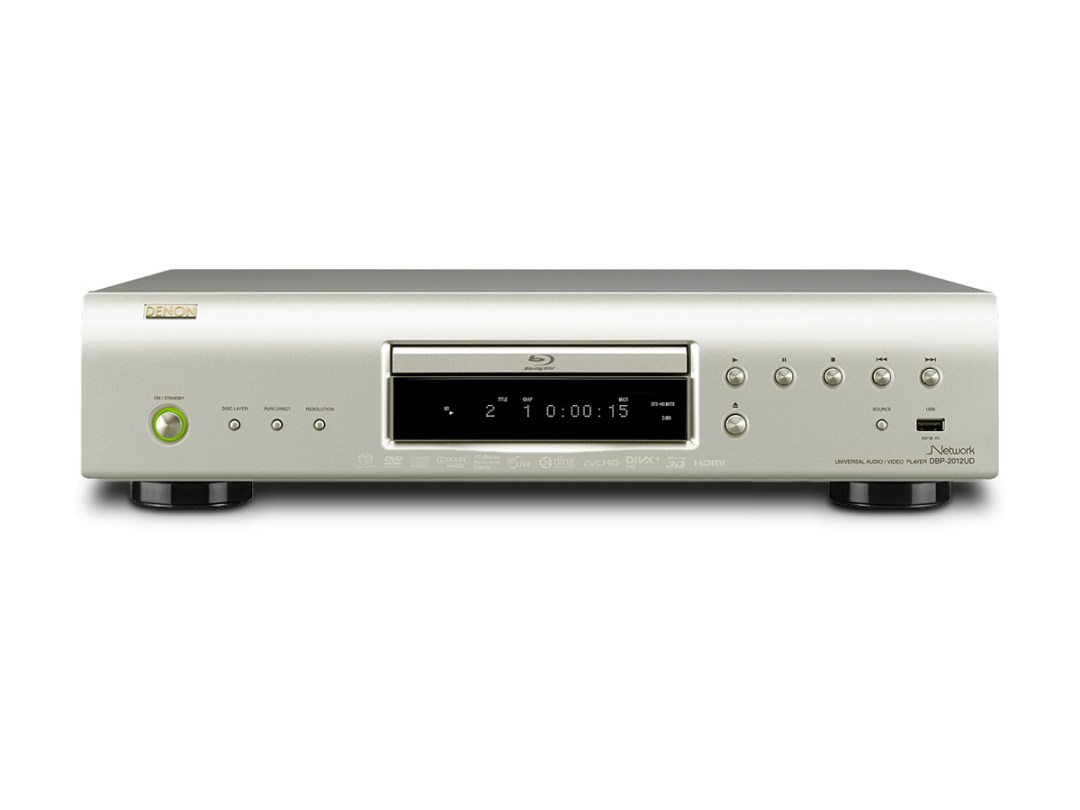 If you have friends or family who've been mired in the fuzzy visuals of standard-definition home video, this Christmas presents the perfect opportunity to clear their vision – with the pin-sharp clarity of Blu-ray. Blu-ray discs can accommodate plenty of juicy extras, since they have far more storage space versus DVDs – and the resolution is higher, delivering superior picture quality. Sound quality? Yep, you've guessed it – better again. But which player to go for? We've rounded up five of the best.
Sony BDP-S790
£200, Amazon UK
Although 4096×2160 is a resolution supported by only the cream of the crop televisions, projectors and monitors, that hasn't stopped Sony from including the clever upscaling technology within its BDP-S790 Blu-ray player. This £200, wafer-thin slice of home cinema goodness plays 2D and 3D films in retina-massaging detail and it fares extremely well in the sound department, too. There's even an app for controlling the player remotely and the menu system won't leave you feeling bamboozled.
Sony PlayStation 3 Super Slim
£150, GAME
The PlayStation 3 has been on a crash diet, with a new, cheaper slimline version of the game console hitting shelves in time for Christmas. Unlike the Xbox 360 – which has to make do with standard DVDs – Sony built a Blu-ray player into its console. It's not quite up to the standard of dedicated Blu-ray players, but with media streaming, BBC iPlayer and other catch-up services plus Netflix and LoveFilm, it's delivers plenty of options for film buffs. And you can play games on it, too. Not bad for £150.
Cambridge Audio Azur 751BD
£800, Richer Sounds
The Cambridge Audio Azur 751BD is the daddy when it comes to home movies. It may look fairly unprepossessing but underneath its black metal exterior lies incredible picture quality, sublime sounds and it will play just about any medium you throw at it. It will even up-scale older DVDs to 1080p goodness. Expensive, yes – but extremely capable.
Panasonic DMP-BDT220
£120, Richer Sounds
You'd have to really like someone to spend £800 on them for Christmas – so for those on a tighter budget, this Panasonic is a great option. The DMP-BDT220 packs a fancy touch panel remote control – buttons are so last year, after all – as well as the ability to interact with apps like the BBC's iPlayer via DLNA and built in Wi-Fi. Film purists will also be pleased to know the picture quality is top notch for the price.
Denon DBP-2012UD
£600, Denon
For the price of a budget holiday or a fairly substantial HD television, this premium piece of kit from Denon looks as good as the picture it conjures up. The cherry on the top is DLNA support so you can link up your smartphone or any other DLNA-equipped gadgets. Perfect – if cost is no object.
The best tablets for Christmas 2012