Foursquare local search no longer just for members
Don't use Foursquare to check-in? Never mind – you can still use it to find a good pub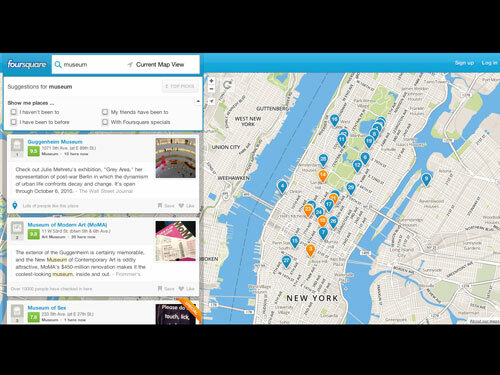 Foursquare has updated its web-based local search and recommendation engine, making it available to anyone.
Previously, you had to have a Foursquare account in order to access user reviews and tips, but now you can simply hop to the homepage, which will display a map of your local area. Type in a search term like "beer" or "tacos" or "museum" and you'll speedily have them plotted out for you on a map, with information and ratings overlaid on the left of the screen.
Clicking on a place name brings up more info, including tips, reviews and, yes, the name of the current mayor. But crucially, you don't have to have a Foursquare account to use it – putting it firmly in the company of Google, Yelp and the like when it comes to local search. It seems as though Foursquare's focus could be shifting from checking in to checking out what there is to do nearby.
[Foursquare via The Verge]
You may also like
Is a 13-inch Retina Display MacBook Pro on the way?
Google celebrates Winsor McCay anniversary with Little Nemo doodle
Asus Padfone video review