Free on-demand Sky this year
Sky HD subscribers will soon have another reason to be happy: the broadcaster is launching a proper, free on demand service later in 2010.Dubbed Sky A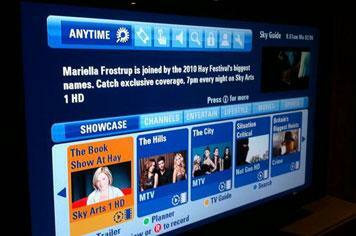 Sky HD subscribers will soon have another reason to be happy: the broadcaster is launching a proper, free on demand service later in 2010.
Dubbed Sky Anytime Plus, the service will stream movies and TV shows via your home broadband. And therein lies the catch: you'll also need to be a Sky Broadband customer to access the 500 or so films and hundreds of telly programmes.
Content will be offered in standard definition (HD just takes up too much bandwidth, we guess) and Sky says you'll be able to start watching a movies around a minute after selecting it.
You'll have to rig your Sky HD box up to your home network via Ethernet to use the service, and Sky will also be offering "affordable" new wireless adapter boxes for anyone who detests cables.
Via: Broadband Genie, thanks to @whathifi for the pic!