Free PlayStation Plus and Xbox Games with Gold titles revealed for September 2015
Are you a member of either console maker's subscription tier? Here are your next freebies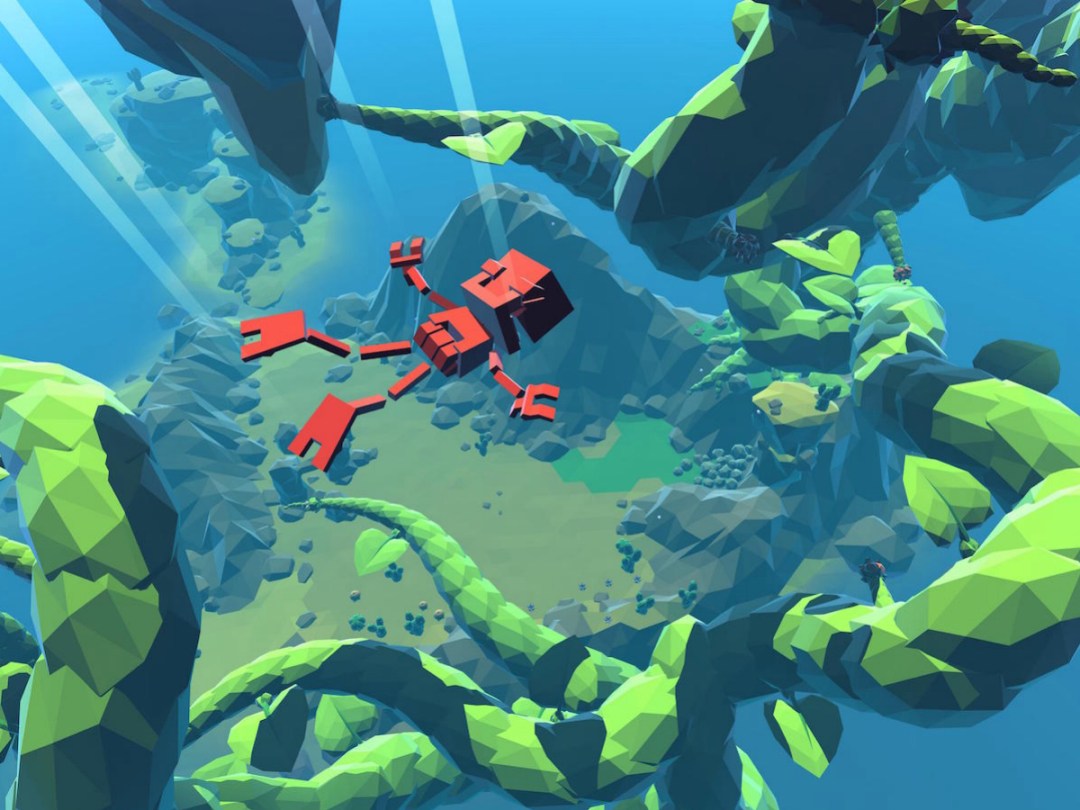 It's nearly the end of August, which means anyone who relies on the free games released monthly for PlayStation Plus and/or Xbox Live Gold subscribers is looking ahead to what's next. Luckily, both Sony and Microsoft just released their lists.
On the Sony side of things, the biggest news is that Ubisoft's colorful Grow Home (above) has won the first user vote for a free PlayStation Plus game, and it'll be a gratis download for PlayStation 4 in September. PS4 owners can also grab Super Time Force Ultra, an updated port of the retro-flavoured side-scroller first seen on Xbox consoles, as well as puzzle-platformer Teslagrad and 2D action game Xeodrifter.
PlayStation 3 owners, meanwhile, will have the Twisted Metal reboot to download, along with Teslagrad. And PlayStation Vita owners get Metroid-esque side-scroller La-Mulana EX, along with Super Time Force Ultra and Xeodrifter. Nice haul!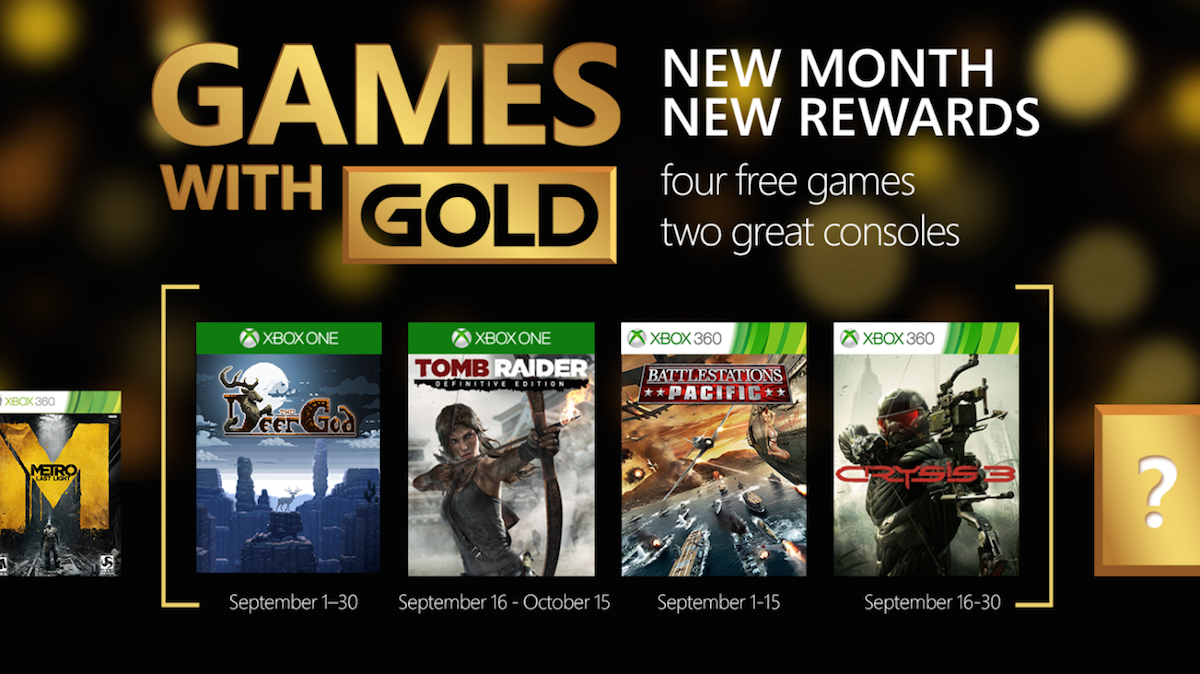 For Xbox Live Gold subscribers, September's Games with Gold lineup has a couple of heavy-hitters. Xbox One owners can grab indie platformer The Deer God all month, while the excellent Tomb Raider: Definitive Edition is free to download between 16 September and 15 October.
And Xbox 360 owners aren't left out of the party: simulation war game Battlestations: Pacific will be a free download from 1-15 September, while shooter sequel Crysis 3 joins the party between 16-30 September. Starting in November, all free Xbox 360 Games with Gold titles will be backwards compatible with Xbox One, letting owners of Microsoft's latest console snag a total of four freebies each month.
All told, that's 10 new games available next month between Xbox and PlayStation platforms. Start clearing some space now. And don't forget to grab August's games on Xbox consoles and PlayStation systems.
[Sources: PlayStation.Blog, Major Nelson]