FridgePad lets your iPad chill out by the fridge
Just when you thought you'd seen it all, along comes the FridgePad fridge magnet for iPad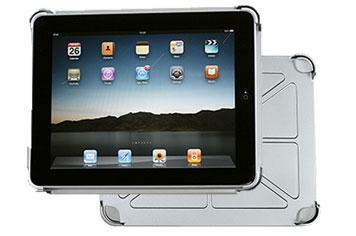 Stupid and gimmicky? Perhaps. But Woodford Design's FridgePad could also be quite handy.
It's certainly more adaptable than that LG fridge with a telly in the door. You could use your precious tablet to view recipes as you cook or add to your shopping list as soon as the door shuts (while it's still, ahem, fresh in your mind). Or you could just play Angry Birds HD while waiting for the kettle to boil for your Pot Noodle.
It's £50 and coming to Amazon this autumn.