Fuji gives its retro rangefinders a refresh with X-Pro2, X-E2S and X70
Same great looks and even more tech tricks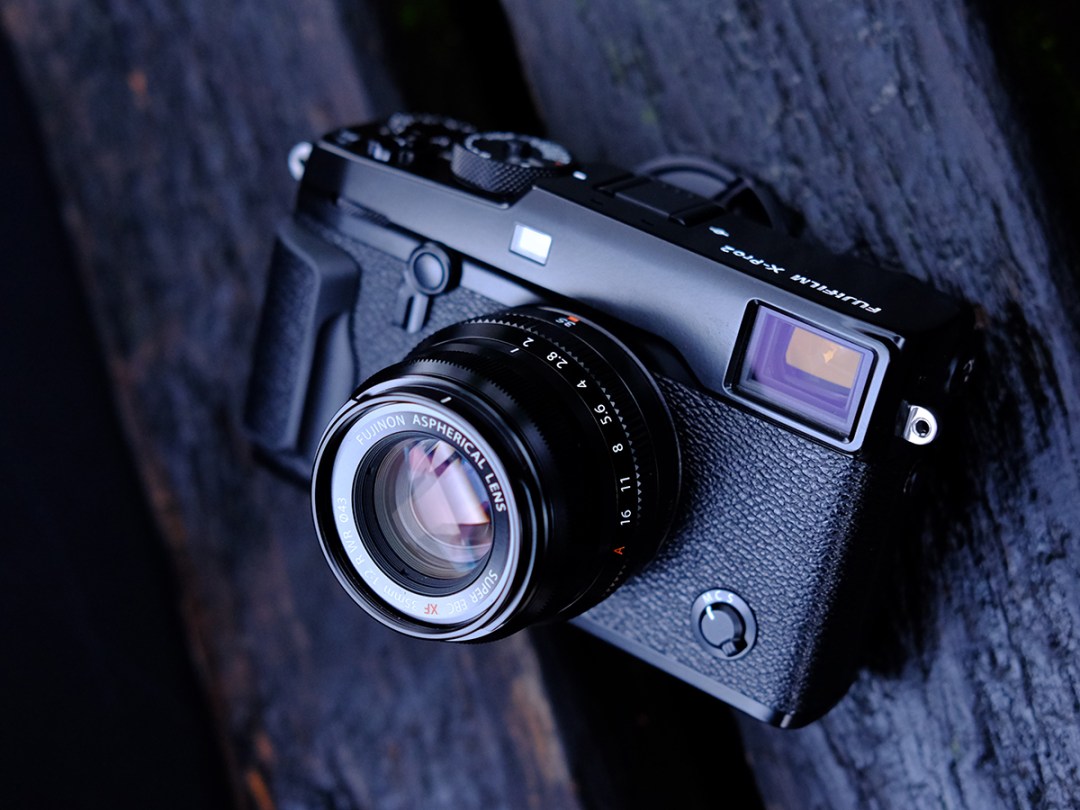 Fuji is kicking off 2016 with a bang, adding three new rangefinder cameras to the already comprehensive X-series line-up.
The fixed lens X70 and mid-range interchangeable hero X-E2S both look tasty, but it's the X-Pro2 that's really got our tongues wagging. It usurps the X-T1 as the best Fuji has to offer, upping the pixel count to 24.3MP and pairing it with a new X-Trans CMOS III sensor.
While it has the same glorious magnesium alloy shell as the X-Pro1, the button layout has been completely rethought here: all the key controls are on the back and right hand side, meaning that you'll be able to reach everything with one hand, while the chunkier thumb grip should make it more comfortable to hold. It's weatherproof, too.
The hybrid viewfinder makes a return, only now with twice the resolution and the excellent digital rangefinder overlay first seen in the X100T. It'll adapt to match whichever lens you've bolted on to the front, showing digital crop marks and correcting parallax errors when shooting up close.
In a first for an X-Series camera it has a touchscreen LCD, which also flips out to 180°, while the addition of dual SD card slots should have pro snappers salivating.
In short, it looks rather impressive – as it should, given that it'll set you back £1349 (body-only) when it launches in February.
X-E2S is 2SE-Xy
It's had more of a mid-life refresh than a complete overall, but the intercahngeable lens X-E2S still looks like a big improvement over the X-E2.
The new hybrid autofocus adds 77-point zone and wide/tracking modes on top of the original's 49 point-AF system, and fixes tracking problems that have been a big deal for Fuji cameras in the past. An electronic shutter means silent shooting for the first time, too.
The old, cluttered menus have been given a spruce up, so it should be easier to dig in and find more advanced settings, but there's still plenty of manual control dials on the top plate.
Fuji knows not to make too many changes when it's got a good thing going, so the X-E2S keeps the 16.3MP APS-C image sensor, 3in display and 1080p video recording at 60fps.
Naturally it keeps the classic rangefinder looks, and will be available in silver or black colours when it launches in February. Expect to pay £549 for the body only, or £750 for an 18-55mm kit lens bundle.
X70 rounds off the range
The fixed lens stunner that is the X100T gets a little brother as well.
The X70 is an even more compact version, ditching the electronic rangefinder to lose a few grams and switching to an ever-so-slightly slower 28mm equivalent f/2.8 fixed lens.
Otherwise, it's got the same 16MP APS-C sensor and EXR image processor, so should be able to match the X100 for picture quality.
A touchscreen that angles 180° upwards for selfie shots might sound like sacrilege to serious camera fans, but it's a first for the X-series and could go down well with amateurs.
The manual controls make a return too, and you can add the viewfinder back through the hotshoe if you just can't live without one.
The best news is the price – the X70 will set you back £600 when it launches in February. That's £200 less than the X100T, even after a few months of discounts and price cuts.