Fujifilm W3 shoots HD 3D
Fujifilm updates its 3D point-and-shoot offering, introducing 720p video and HDMI output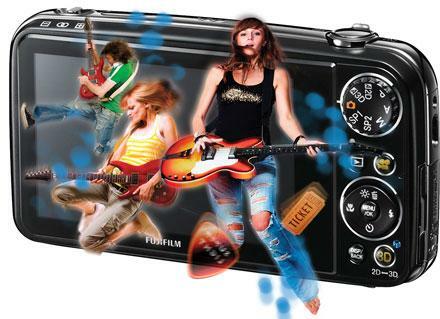 Almost a year ago, Fujifilm showed us that 3D video was, if not exactly affordable at £550, a possibility for the amateur. And when we reviewed the W1, we liked what we saw.
Since then we've seen myriad 3D cameras and camcorders, including one that promises to bring 3D video capture for half the budget.
But Fujifilm is upping the ante with its W3 (no sign of the W2).
The new cam promises better 3D shots and adds 720p video capture in 3D. One of our biggest gripes with the previous edition was the inability to output snaps and vids to a big screen, an omission that's been addressed here by the inclusion of mini-HDMI 1.4.
At 3.5in, there's a larger lenticular display on the back, but Fujifilm isn't stopping the viewing fun there – it's also suggesting that a unique printing process will soon see lenticular prints hitting the UK.
As the camera has two lenses and two image sensors, there's also the option to shoot two pictures at once with different settings. We'll have a review as soon as we get our hands on it.
Fujifilm's W3 will be hitting shelves in September 2010 for £400.