GaBoom takes the pain out of game swaps
If you're anything like us you've probably got a stack of old video games that you're never going to play again gathering dust in a corner of your liv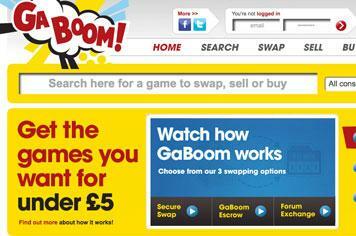 If you're anything like us you've probably got a stack of old video games that you're never going to play again gathering dust in a corner of your living room. Well, a new service called GaBoom.co.uk is aiming to change all that: it's designed to make swapping these games with other thumb bandits a piece of cake.
After signing up you build a game library of titles you want and titles you want to trade, and are then shown other users with which you can swap. You can do this via getting in touch and posting the games to each other, or for a little more security swap via GaBoom's escrow option – you'll have to pay £2 for this, but if your game never turns up you're covered. Likewise, if a game you send goes missing in the post, the courier's insurance covers the cost. Finally, there's a secure swap option (£4.40 a time), which involves both of you sending the game to GaBoom; once both turn up they're sent on.
Interested? You can take a look for yourself at GaBoom.co.uk.
Gaming Greats on Stuff.tv:
– Oddworld: Abe's Oddysee (1995)
– Speedball 2: Brutal Deluxe (1990)