Gadget of the Day – Microsoft Xbox 360 Elite
So it's finally here. A black boxed, 120GB, HDMId-up Xbox 360 that can really give the 60GB PS3 a run for its money. And, along with the rest of the 3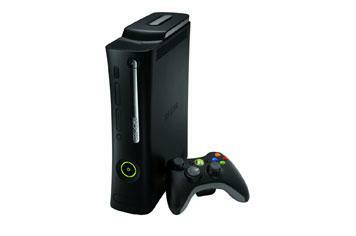 So it's finally here. A black boxed, 120GB, HDMId-up Xbox 360 that can really give the 60GB PS3 a run for its money. And, along with the rest of the 360 line-up, it's had a price cut – now £300, down from the original £330 we were told to save for.
Sure it won't have an HD DVD player built-in to compete with the PS3's Blu-ray and it won't have Wi-Fi out of the box, but what's a LAN cable and HD DVD add-on between friends?
So has this new release caused pandemonium on the streets? Midnight queues and images of gamers triumphantly leaving stores, their 360 Elites held aloft?
Er, not exactly. Both HMV and Game both report that they didn't open their doors as the clock struck 12 and they have plenty of stock for anyone who wants to stroll along this morning.
Of course, if you want to camp outside for a few days before making your purchase then feel free – but we're saving our camping gear for the launch of Halo 3. Roll on 26th September, roll on.
Essentials
Microsoft Xbox 360 Elite
Price: £300
On sale: Now
Contact: Microsoft
Related stories:
Xbox 360 Ultimate in the pipeline?
Xbox 360 Premium joins the Elite