Gadget of the Day – PSP Slim & Lite
It's PSP Slim & Lite day. Yes, after two years in the UK being plain old PSP, the playground taunts have finally got to Sony and after a crash die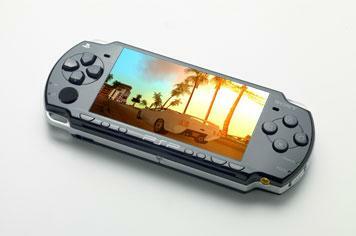 It's PSP Slim & Lite day. Yes, after two years in the UK being plain old PSP, the playground taunts have finally got to Sony and after a crash diet it's emerged a third lighter and a fifth smaller than its forebear.
The weight loss should certainly help in the fight against the mighty DS Lite (no stranger to a pound-shedding restyle itself) and a load of behind the scenes re-jigging including new speaker placement, a brighter screen and looser analogue stick should make playing GTA: Vice City Stories even more of a car-jacking joy.
The highly observant will spot the switch from metal to piano black placcy round the back and the Wi-Fi button and the UMD slot have also been rearranged. The only real new addition is a TV-out primed and ready for PlayTV's release next year.
Still, as they say, less is more.
Essentials
Sony PSP SLim & Lite
Price: £130
On sale: Now
Contact: Sony
Related stories: