Gadget flashback – Asus Eee series
The Asus Eee series is a relatively new tech family, but the sheer number of members it has added in its few short years on earth means we had to delv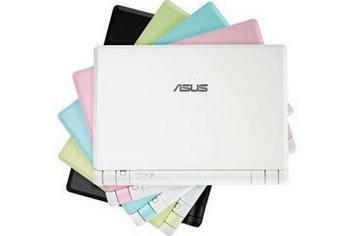 The Asus Eee series is a relatively new tech family, but the sheer number of members it has added in its few short years on earth means we had to delve into its history. So without further ado, let's delve.
Asus Eee PC 701 (2007)
Arguably the first ever netbook computer, this dinky 7in laptop-style PC ran on a custom Linux interface, had no DVD drive and featured just 4GB of flash storage – and yet it sparked a mini revolution in the PC world due to its simplicity, portability and reliability. It was also dirt cheap at around £220. In spite of its low power approach, it could handle the most common computing tasks – email, web browsing, music playback and word processing – with aplomb, and the public lapped it up (pun intended).
Asus Eee PC 900 (2008)
This 8.9in netbook was available in both Linux and Windows XP versions and upped the flash storage to 12GB or 16GB, depending on which model you picked. Decisions, decisions…
Asus Eee PC 901 (2008)
A speedily released successor to the Eee PC 900, the 901 offered an Intel Atom processor, longer battery life (up to 7.8 hours) and Bluetooth connectivity in addition to the previous Eee PCs' Wi-Fi. One variant, the Eee PC 904, was the first Eee PC to offer an 80GB hard disk drive rather than solid state storage.
Asus Eee Box (2008)
Asus' answer the Mac Mini, the Eee Box is a desktop PC unit designed with compactness in mind. This diminutive PC can be mounted upright on the included stand, but users looking for an even tidier option can actually bolt it to the back of a monitor (using the VESA wall-mount area), where it'll never be spotted. Several models have been released, with up to 2GB of RAM and 160GB of hard disk storage available.
Asus Eee Top (2008)
Eagle-eyed readers will have noticed from the picture that the Eee Top, like the Eee Box is not a netbook, but rather an all-in-one desktop PC. Available in 15.6-inch, 20-inch and 22-inch variants, it features touchscreen capabilities and, in the case of the 22-inch version, Blu-ray playback.
Asus Eee PC 1005PE Seashell (2009)
A 10.1-inch model with a thinner, more stylish design than older Eee netbooks, the Seashell offered up to 11 hours of battery life, Windows 7 software and a 250GB hard disk.
Asus Eee PC T101MT (2010)
The first Eee PC to feature multitouch, this features a 10.1-inch screen that can be rotated and flipped into a tablet-style arrangement. It uses Windows 7's native multitouch features, as well as PenWrite technology, which allows you to jot down notes with the stylus.
Asus Eee Pad (2011)
Unveiled just a few weeks ago, Asus' riposte to the iPad will come in 10in and 12in versions and boast a high-end look that's quite new to the Eee family. The 12-inch EP121 runs on Windows 7 Home Premium and a powerful Intel Core 2 Duo processor, which the 10-inch EP101 features the stripped-down Windows Embedded Compact 7. Both will go on sale early next year.
More stories on Stuff.tv
– Gadget Flashback – PlayStation
– Gadget Flashback – Nokia Nseries
– Gadget Flashback – Sony Handycam
– Gadget Flashback – Canon IXUS
– Gadget Flashback – Sony Walkman