Gamescom 2012 – Capcom unveils Remember Me
Capcom kicks off Gamescom with an exclusive look at its futuristic new title – a Total Recall-esque tale of memory remixing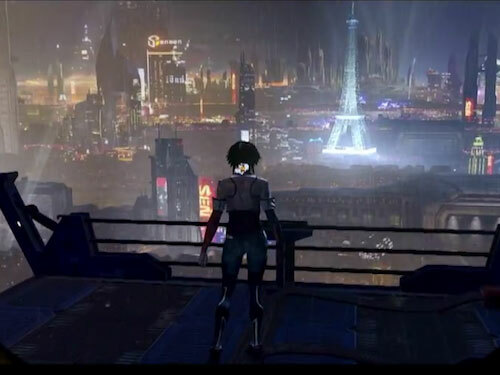 Gamescom hasn't officially begun yet, but press conferences are already underway, and kicking off this morning was Capcom. Their most exciting announcement? The unveiling of their brand new title, Remember Me.
The new IP comes from new French developer Dontnod Studio – previous work from members of the team includes Rainbow Six and Heavy Rain.
Set in a futuristic Paris where a corporation controls people's memories, Remember Me follows female protagonist Nilin on her quest to discover why her mind has been erased. Using a cool-looking device, she can get into the heads of enemies and extract their memories, allowing her to piece the truth back together.
While the trailer looks suitably moody, the gameplay Capcom's showing off looks even more impressive, combining the cinematic action of Uncharted with settings that evoke Blade Runner and Total Recall. The most interesting aspect of the game is its "Memory Remix" feature, letting the player can enter characters' memories and alter them to suit their own purposes.
If the premise this sounds familiar to anyone, that's because information about the game was leaked last year, when it was being developed under the name Adrift and before Capcom was involved. But now we've seen something solid, we have to say we're extremely excited.
Remember Me will be out on PS3, Xbox 360 and PC May 2013.
Scent capturing printer could make for some interesting postcards 
We want these Donkey Kong shelves in our gaming den