Gamescom 2012 – Rayman Legends for Wii U
Ubisoft confirms its new platformer will be exclusive to Nintendo's new console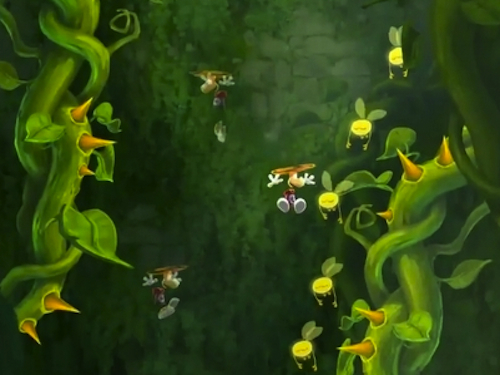 While this year's Gamescom has been hardware-light (so far), Ubisoft caused a buzz today by bringing along Nintendo's Wii U to show off some of its upcoming titles. The one we were most excited about? Rayman Legends, of course.
The animation style of Rayman Origins was a thing of beauty, and Legends continues the quirky, colourful vibe of its predecessor. But the biggy was seeing it come alive on the Wii U's dual screens.
We have to admit that seeing a Nintendo console in full HD is still a big deal for us, but what pleased us most was how Rayman Legends showed off the potential of the Wii U tablet controller (which still felt surprisingly snug in our hands after a solid 45 minutes of gameplay).
While mirroring the main screen image, the Wii U tablet controller let us interact with the game by twisting, turning and prodding its touch screen, without it ever feeling too gimmicky.
Ubisoft also announced today that Rayman Legends will be coming exclusively to Wii U. Though given how the game feels designed to work with the tablet controller – especially in multiplayer mode – we can't say we're hugely surprised.
And it's multiplayer that really brings Rayman Legends to life. With up to four players controlling the main characters, an additional person can use the Wii U tablet to help them navigate through the course, knocking enemies out of the sky and solving puzzles – all of which requires plenty of teamwork.
While we only played the first few levels of Rayman Legends, we're already hungry for more. Having a solid launch day lineup is essential for a console, and with its gorgeous look and fantastic social play, Rayman Legends is likely to be first on our wish list when we pick up Nintendo's new console. Expect it to arrive with the Wii U towards the end of the year.