Gaming Greats – Rolling Thunder (1986)
This deserves to be in our Gaming Greats list for a number of reasons, but the main one is the sprites. I put it to you that Rolling Thunder has the b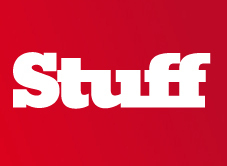 This deserves to be in our Gaming Greats list for a number of reasons, but the main one is the sprites. I put it to you that Rolling Thunder has the best sprite design of any game, with the best lead character sprite ever to be fired from a cathode-ray tube. And this is the best animation frame of the best sprite ever:
My own obsession with Rolling Thunder comes from a camping holiday in Dorset, most of which was spent in the seafront arcade at Swanage. There was a full-on tilting Out Run machine near the front, but down the side on the right was this elegant take on the platform game which didn't guzzle as many 10 pences.
The plot is simple: rescue your girl from the clutches of the evil Geldra by infiltrating his lair and fighting off his goons. But it's the style in which it all happens that makes the game.
It was generously scaled for a start, so you weren't squinting at the tiny characters that featured in Ghosts 'n' Goblins, Super Mario Bros and Wonderboy. The enemies seemed to loom large on the screen, and despite looking like attendees to a Bananaman convention, they were actually quite sinister.
Then there's the soundtrack – tense synth riffs over twangy basslines, with effects that fit like a glove. Pop into one of those doors with a bullet sign next to it and you get a refill for your pistol (plus a spine-tingling sound effect). Find one with an arms icon and you'll get an upgrade to the machine gun, which is when the real fun begins.
It's not perfect: the level design peters out a bit as it goes on, and at one stage you have to shoot panthers (which, frankly, just isn't cricket), but you can't have everything. There was a sequel that lacked the vibe of the original and a few passable conversions to home formats, but really it's all about the coin-op, that machine gun and the first few levels, which was as far as I ever got anyway.