Gaming greats – Speedball 2: Brutal Deluxe (1990)
James Caan's immense movie, Rollerball, may have established the idea of a futuresport back in 1975, but it took 15 years for that speed, br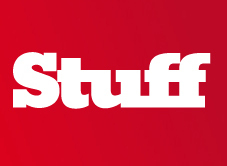 James Caan's immense movie, Rollerball, may have established the idea of a futuresport back in 1975, but it took 15 years for that speed, brutality and thrill to get translated into something we could play. Without actually getting our heads smashed in.
The legendary Bitmap Brothers had tried in 1988 with the original Speedball, but it was a bit bland – like a top-down football game with violence and lots of shiny metal surfaces, but nothing more.
Speedball 2 took the view that more was more, in the same way that Rollerball wasn't content with hockey players on rollerskates beating the hell out of each other so also featured motorbikes.
Hence running and throwing the ball into your opponent's goal became only one way of scoring points in Speedball 2. There were stars on the walls that could be hit to multiply scores, a cool little loop-the-loop you could throw the ball up to add to your total and tunnels you could throw into to switch play.
This meant that you, and the computer opponents, would be able to adopt different styles of play to score in different ways. Smash-and-grab or carefully aiming for the right tiles.
The brutality was pretty basic, but often resulted in a crucial casualty and a substitute having to come on.
It also had the depth of being a managerial game, with money to spend and transfers to make until you could take on the very best in the league and become crowned champions.
Things I most loved about Speedball 2… Well, there was the way a player jumped up to catch the ball and his hand actually grew bigger as it got "nearer" to you.
Then there was that loop-the-loop and the way everything kind of stopped while the ball circled round it and shot out again.
And how about the guy calling out "Ice cream!" when someone got stretchered off? Nice touch.
Speedball 2 is now available on Xbox Live Arcade. You can play it in classic 2D mode or an updated 3D version.
OTHER GAMING GREATS