Gaming Greats – Stunt Car Racer (1989)
Stunt Car Racer was the first game to make me feel sick. And I loved it.Sat behind fire-spitting exhausts and bouncing tyres, you took to a narr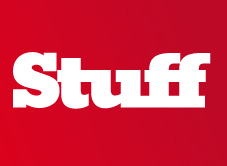 Stunt Car Racer was the first game to make me feel sick. And I loved it.
Sat behind fire-spitting exhausts and bouncing tyres, you took to a narrow, elevated rollercoaster of a track to burn up a fellow daredevil in an adrenaline-rushing race.
This was a game that revelled in the details. The way you could see the front tyres realistically rise and fall, the change in engine noise when you were flying over a jump, the flames licking out of your exhausts when you hit the boost button, damage appearing around your cockpit, the chains attached to your buggy as it was hoisted back onto the track…
But all that would have meant nothing without some excellent car control and tracks that could truly get your blood pumping. Numerous were the heart-in-mouth moments as you hit a jump, unsure whether you were straight enough to land safe. And the stomach-churning feeling of falling had never been achieved in a game before this – arguably it's never been done so well since.
The computer opponents, against whom you were competing in a league table – out of four divisions with different tracks – were also mean and nasty, bumping you off the track at every opportunity.
Geoff Crammond, the genius behind Stunt Car Racer, had earlier created the immense Sentinel in 1986 and in 1992 released F1GP – possibly the first super-realistic driving game.
Sadly, the long-awaited follow-up, Stunt Car Racer Pro, has never seen the light of day.
OTHER GAMING GREATS