Gaming Greats – Tomb Raider (1996)
Only two people have ever been able to make archaeology cool, and no, neither of them is Tony Robinson. The first was Indiana Jones, who did it via th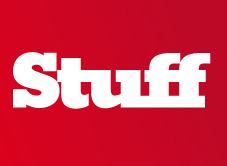 Only two people have ever been able to make archaeology cool, and no, neither of them is Tony Robinson.
The first was Indiana Jones, who did it via the medium of film, and then Lara Croft did it via the medium of games. Tomb Raider, in which Lara featured, was originally released on the Sega Saturn and PC, but it was on the PlayStation that it really took off.Armed with twin pistols and unlimited ammo, fictional British archaeologist Lara explored her way through ruins, caverns and temples of doom. There were also other weapons to be picked up along the way to help you dispatch human and animal alike, but above all Lara Croft was a puzzler, not a shooter.
There was plenty of Prince-of-Persia-style running, jumping, swinging and chinning up onto platforms, pushing buttons and pulling levers to be done (no muddy trenches and bearded hippies here). Some of this would release doors and other secrets (briefly cut to by the camera), accompanied by the rather clumsy background music cues. These same cues would often warn of impending danger, like, say, massive cats.One obvious factor in the appeal of Tomb Raider was Lara herself. Her unlikely polygonal form struck an obvious chord with adolescent males, and over the series of games her physics-defying bosom has grown and since shrunk again in the course of the franchise.If Lara Croft had come out just a year or so earlier, we'd probably be on Time Team right now.
More Gaming Greats from Stuff.tv- Elite (1984)– Metal Gear Solid (1998)– Oddworld: Abe's Oddysee (1995)– Rolling Thunder (1986)– Sensible Soccer (1992)– Red Baron 3D (1998)– Road Rash (1991)– Stunt Car Racer (1989)– Speedball 2: Brutal Deluxe (1990)– Sid Meier's Pirates! (1987)– Final Fantasy VII (1997)– PGA Tour Golf (1991)– John Madden Football (1990)– Eye of the Beholder (1990)