Garmin nuvi 295W brings camera to sat-nav party
Garmin has just unveiled its latest satnav, the nuvi 295W – and it's a bit of a feature-packed little routefinder. As well as providing the usual turn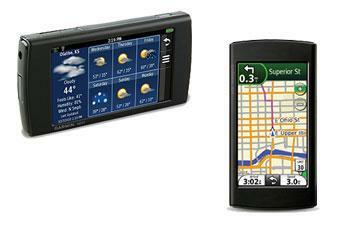 Garmin has just unveiled its latest satnav, the nuvi 295W – and it's a bit of a feature-packed little routefinder. As well as providing the usual turn-by-turn voice guidance and point of interest-packed maps, it sports a 3megapixel camera with autofocus.
Why the snapper? Well, aside from giving you the ability to take shots of your friends throwing up gang signs on a roadside somewhere, it also lets you photograph a location. The nuvi 295W then geotags that shot with location details, so you can always navigate back there simply but finding the pic and tapping it on the touchscreen.
The touchscreen, incidentally, is dual orientation, and automatically flips from landscape to portrait when you tilt it. From the videos on Garmin's site it looks to support basic multi-touch functions – swipes, flicks and the like.
Also on board is Wi-Fi, which lets you use Google Local Search to seek out a coffee shop or cinema, but also supports email. POP3, IMAP, Gmail, Hotmail and AOL mail are all compatible, and you can even view attachments (as long as they're MS Word, Excel, PowerPoint, PDF or JPEG) and email the snaps you've taken to friends.
Of course, without wishing to put a downer on things, we should point out that while this Wi-Fi-related stuff is a bit remarkable for a satnav, if you've got a half decent smartphone you'll probably not have too much use for it.
A selection of traveller-friendly tools – clock with time zones, currency converter, weather forecast app – rounds off what looks like quite a quirky and unusual satnav. The Garmin nuvi 295W is out now in the US – we'll let you know when it crosses the pond.