German iPhones re-locked
[intro] As unlocked Apple iPhones go on sale in France - Yey! - courts have told T-Mobile they don't need to offer unlocked iPhones in Germany after a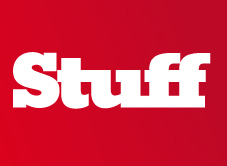 [intro] As unlocked Apple iPhones go on sale in France – Yey! – courts have told T-Mobile they don't need to offer unlocked iPhones in Germany after all. Boo! [/intro]
As I reported in an earlier post, wealthy Apple fans could pick up unlocked iPhones in Germany last month. Why? Because of a provisional court ruling in a case brought against T-Mobile by rival network operator Vodafone. Well, the court has now found in T-Mobile's favour.
So, even if you were insane enough to pay the 999 Euro (£721) asking price, you can no longer buy a SIM-free German iPhone.
Fortunately, this is not the case in France, where Apple's iPhone partner Orange began selling unlocked iPhones on 29 November for a slightly less extortionate 649 Euros (£468 – compared to £500 for a  SIM-free 8GB Nokia N95).
Apparently less than 5% of French iPhones have been bought unlocked. Perhaps this is because you can buy it for 399 Euros and use popular hacks to unlock it for free, without signing up to the 18-month contract.
So is it worth paying extra in order to stay within Apple's cosy glow, safe in the knowledge that your warranty is valid and you can install new updates without fear? You tell me…