Gift guide – gaming gadgets
Looking for something to buy for the gamer who's already snapped up the year's big software releases? Look no further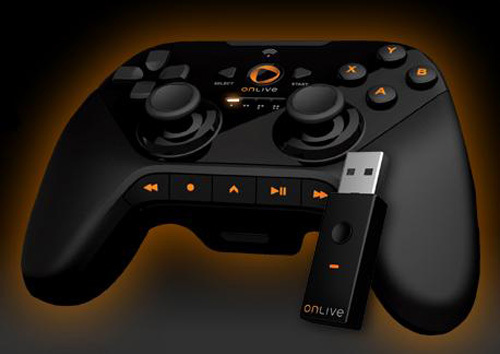 OnLive Universal Wireless Controller
£40, onlive.co.uk
OnLive's wireless controller connects with everything from PCs to iPads, iPhones and Android tablets or smartphones – turning pretty much any internet-connected device into a dedicated gaming powerhouse. Stream your games from OnLive's service using the iOS or Android apps and connect the controller using Bluetooth or the included USB dongle, and you'll be up and gaming (as long as you've got a Wi-Fi connection) in no time.
Sony PlayStation Wireless Stereo Headset
£110, amazon.co.uk
This Bluetooth beauty will stop PS3 owners dominating the living room, cocooning them in a private world of simulated surround sound. Wireless connectivity means that they won't be trailing wires everywhere, either.
Buying for an Xbox owner? Consider picking up the equally handy Sennheiser X320 headset (£100, amazon.co.uk).
Nyko Zoom for Kinect
£25, play.com
Looking for a stocking filler for a Kinect owner? This handy little gadget will let them use the motion sensing controller from up to 40% closer. So you can shut them away in the small room, if you like.
Fanatec Forza Motorsport CSR racing wheel
£260, fanatec.de
For the racing fanatic, you can't do better than German manufacturer Fanatec's steering wheel – which makes the racing experience feel as real as possible with its three force feedback motors and custom presets – this value pack also comes with a set of CSR pedals. It's officially licensed by Microsoft for use with Forza Motorsport, so you get additional shock vibration that lets you feel everything from the track surface to engine revs when playing the game.