Goodbye i-mode. Good riddance.
[intro]O2 has pulled the plug on its i-mode internet service for mobile phones. No surprise there, then... [/intro] Today, O2 said 'sayonara' to i-mo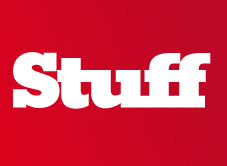 Today, O2 said 'sayonara' to i-mode, drawing a line under the latest attempt to provide a internet fit for mobile consumption.
The mobile web hasn't had a particularly glorious history. Back in 2000, when I was a young pup at Stuff magazine, we ran a cover story about Internet To Go, which previewed a new generation of phones with the power of WAP (including the Nokia 7110 'Matrix Phone). Our verdict? "The experience can feel like a blast from the text-only, monochrome past… we wouldn't advise buying any of these phones purely for their WAP functionality'.
Wow. I mean, we really love gadgets here at Stuff. We rarely conclude 'don't buy anything' (unless we're talking about Blu-Ray and HD-DVD). We even thought DataPlay discs were cool. But it was pretty clear that WAP was a damp squib from the very beginning.
And so it proved. The public was shocked by WAP's crapitude and gave up on the mobile internet for five years, leaving early adopters to struggle along with Windows Mobile's charmless reinvention of the already charm-impaired Internet Exporer.
But not so in Japan. Over there, they had been browsing the internet since early 1999 using the wildly popular i-mode service, which was faster and more reliable than WAP, and (crucially) included email.
Fast forward to late 2005. The third-generation networks are available in the UK, and network portals like Vodafone Live! have turned piqued the public's interest in mobile internet. The future of web seemed to lie on our phones, just as soon as we could get out of these silly walled garden services…
So along comes our saviour, O2. What does it do? Leverage its 3G network to bring broadband browsing speeds to all its customers? Start an all-your-can-eat tariff that would see an end to wallet-punishing mobile data bills? No, it imported i-mode – a six-year old technology that required every website to be rebuilt. Again. And it only worked on a couple of phones. Genius. And how did they market it? With tube posters that said 'i am faster than WAP'. Sheesh, WAP was terrible – anything would be better.
Two years later and O2 have bowed to the inevitable, quietly admitting they're not going to release any more i-mode compatible phones.
Quelle surprise. Why would you use i-mode? These days, most networks have all-you-can eat 3G tariffs, most phones have decent HTML browsers (if you haven't downloaded Opera Mini, do it now, it's free). And the new generation of smartphones – like the Nokia N95 and iPhone – are helping to redefine the mobile browsing experience.
So, it's time to bid goodbye to i-Mode (in the UK at least – it still has millions of users in Japan). You will not be missed. In fact: good riddance. Maybe now we can stop trying to fob phone users off with expensive, hobbled versions of the web, and just give them what they want – access to the full internet, wherever they are, whenever they want.