Google Docs coming to the iPhone
[intro]No third-party apps proper, but the world's greatest online applications are coming to the iPhone[/intro]Although Steve Jobs didn't unveil a Mu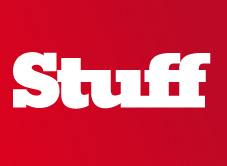 [intro]No third-party apps proper, but the world's greatest online applications are coming to the iPhone[/intro]
Although Steve Jobs didn't unveil a Multi-Touch-friendly version of the Mac OS – pouring cold water on hot rumours of touchscreen Macs – he did make one very very significant announcement at the World Wide Developer's Conference. In fact, he made a number of significant announcements, but the one that excites me most is the admission that the iPhone version of Safari will support web 2.0 applications.
I've just downloaded the beta of Safari 3.0 for Mac, and it's much more web 2.0 capable than its previous incarnation. In fact, I wouldn't have been able to blog this using Safari until around about 10 minutes ago – I was stuck on Firefox. Which is a shame, because I love Safari's speed. Well, now I can have speed AND compatilbility, because the new Safari is compatible with our blogging software, Community Server.
More interestingly, Safari also fully supports Google Docs. Which (hopefully) means you'll be able to write Word-compatible documents and spreadsheets on the iPhone. Assuming you can type on the touchscreen, that is. I had a quick go at typing when I got my mitts on the iPhone back in January and while it was far from terrible, I made a couple of typos in a single sentence. (Having said that, I make typos even when I'm using a keyboard. But the joy of touch-typing is that I instinctively know how to correct them).
Anyway, I think this is a big deal, because I love Google Docs. It allows me to access my work form any browser I come across, so I don't have to lug a laptop around all the time. The only time I use Word (or Open Office) is when I don't have any internet connection.
Which makes it even more important that the iPhone is on and EDGE-compatible network (that has to be Orange in the UK) or is 3G by the time its launched in Europe. Fingers crossed.
Incidentally, I speculated that iPhone would run Google apps back before the iPhone existed. Now, I've made a lot of predictions that haven't come true, but its nice to see one that has…
You can read our full coverage of the Apple announcements over in the News section. Or discuss the new Apple products in our forums.