Google Reader Play offers a more visual way to browse the web
As well as extending Street View across all of the UK, Google has also today announced a new addition to Google Labs in the form of Google Reader Play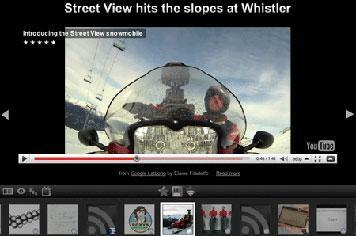 As well as extending Street View across all of the UK, Google has also today announced a new addition to Google Labs in the form of Google Reader Play.
The new service is aimed at those who want to find interesting things on the web, but can't be bothered to set up their own RSS reader with all the individual feeds.
Google Reader Play packs a brand new interface that leans heavily on visuals, pulling up photos or videos associated with the story and automatically enlarging them up so it's the main focus.
Users with Google accounts are encouraged to click the "like" button on items they enjoy, which Google will then store to bring up similar things you might find of interest in the future.
You don't have to be a Google account holder though, and you can use the service just to see what's been popular on the internet that day.
Google Reader Play is being launched as an experiment within Google Labs, so expect tweaks and improvements as the team receive feedback.
Check it our at google.com/reader/play and be sure to let us know what you think below – will you be using it?