Google search comes to TV EPGs
Not content with owning your digital world, Google is making a bid for the other screen in your life. Reports today suggest America's Dish satellite n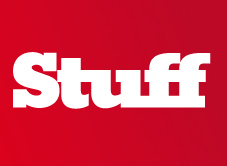 Not content with owning your digital world, Google is making a bid for the other screen in your life. Reports today suggest America's Dish satellite network is beta-testing set-top boxes with Google search built in, letting users speedily find that one late-night repeat of MacGyver from among hundreds of reality shopping channels.
The system, which comes with a keyboard instead of the remote shown above, can also find and show clips on Google's YouTube site. According to The Wall Street Journal, the test service is only open to a 'very small' number of Dish employees, and there are no plans yet for a wider roll-out across America.
Dish Network is the US's second largest satellite TV system, with around 14 million subscribers. At CES this year, it unveiled an add-on Slingbox for its High Def DVRs, giving access to its programming on smartphones and laptops.