GPS shoes will guide you home when Apple Maps won't
British artist creates a pair of satellite-friendly kicks that put directions on the tips of your toes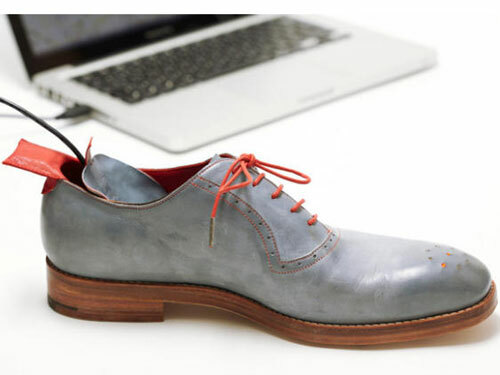 Apple's shonky Maps service getting you down? Well, maybe you need to start looking for your GPS fix in other, less obvious places – like your shoes, perhaps?
British artist Dominic Wilcox has created a prototype pair of leather shoes with a GPS receiver in the left heel, activated in true "there's no place like home" Wizard of Oz style by clicking the heels together. There are LEDs on the fronts of both shoes: the left shoe's wheel shows you the direction home; the right changes colour from red to green as you near your destination.
Your "home" or other destination is set by hooking the shoes up to a computer mapping program via USB.
The shoes are handmade from leather by Northants' cobbler Stamp Shoes (and very spiffy there are too, if you ask us), while the electronics are the work of tech expert Becky Stewart. They're a one off, so sadly you won't find them in your local high street any time soon.
[via CNET]
Asus Padfone 2 gets 16 October launch
Facebook dumps facial recognition in the EU… for now
New Far Cry 3 trailer shows off brutality of island life