Grab some 4K, UK – Ultra HD Blu-ray pre-orders now open
£30 a pop, but £5 off if you stump up the cash now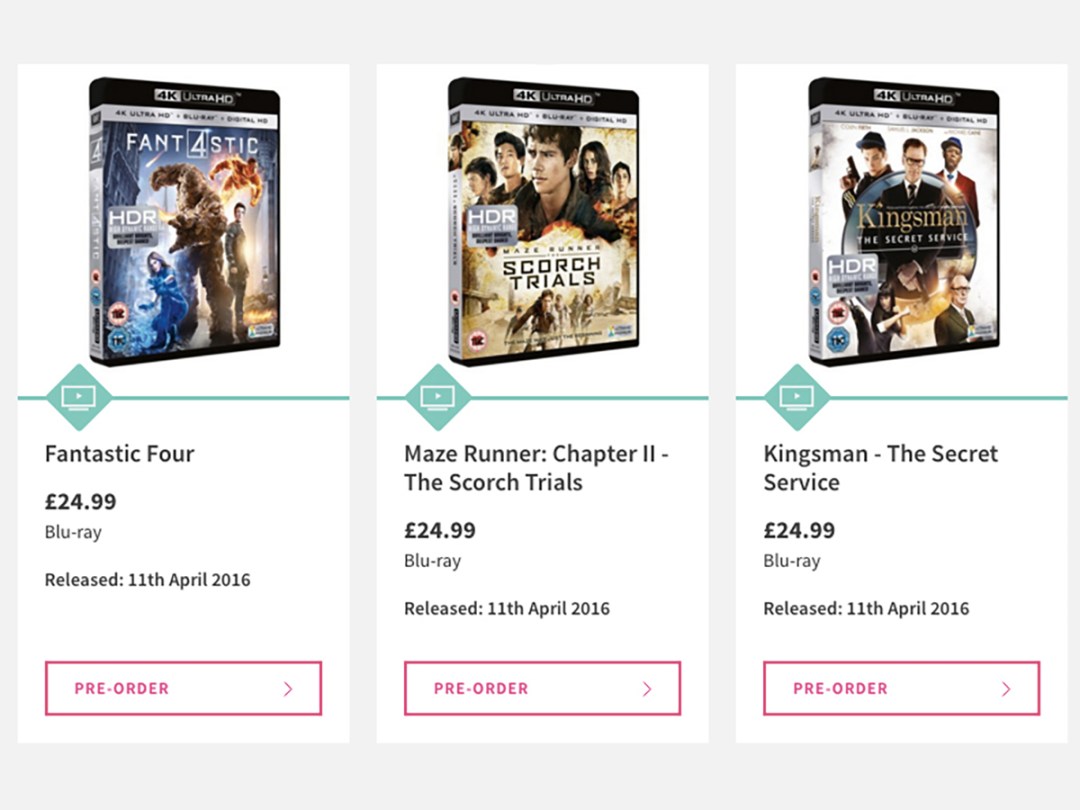 Ultra HD Blu-ray discs are finally on the way for everyone looking for 4K content that isn't streamed from the web – and you can pre-order them right now.
The first set of 4K discs appeared on HMV and Zavvi today for £30 each, but pre-order prices mean you'll save £5 on every disc if you put your cash down today.
You've got a choice of 8 titles at launch, but we aren't exactly talking oscar winners here. Hitman: Agent 47, The Maze Runner and Maze Runner: Chapter II – the Scorch Trials, and the Fantastic Four reboot have probably made the cut for their effects, rather than masterful storytelling.
it's a similar story with Exodus – Gods and Kings and X-Men: Days of Future Past, but at least Kingsman – the Secret Service is genuinely funny at times.
The highlight is definitely Life of Pi, which looks stunning on Blu-ray; we can't wait to see it in its full 4K glory.
The 20th Century Fox titles come bundled with a Blu-ray version and a Digital HD copy, so you've got multiple ways to watch. They're also mastered in HDR, so they'll look extra bright on a compatible TV.
There's still no sign of releases from Lionsgate, Warner or Sony, who all confirmed 4K discs last year or at CES in January. We can't wait for a 4K copy of Mad Max: Fury Road, so hopefully it will make it to the UK in time for launch.
The discs will go on sale officially on the 11th of April, which will be just in time for Panasonic's DMP-UB900. That's on track to launch for £599, but Samsung's UBD-K8500 should arrive towards the end of March for slightly less; it's on sale in America now for US$400.