Gran Turismo 5 release date announced
Game about fast cars finally on the grid and ready to start racing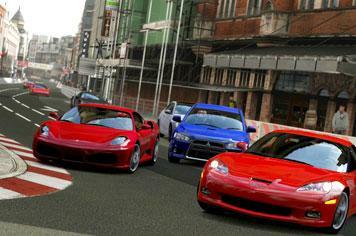 So, it's been – let's see – five years since Gran Turismo 4 was launched. Granted GT5 Prologue, a taster for the full version of the follow-up, came along in 2007. And we expected the fifth edition of the HD speedathon to come screaming around the corner in a blue fog of tyre smoke shortly afterwards.
But it didn't. And carried on not coming. Until just now. We've got our first sniff of exhaust fumes – GT5 will be released on November 3.
Exciting stuff, but don't don your firesuit just yet – the release has only been confirmed for Japan. According to Joystiq, there'll be a limited-edition run of the game with five downloadable cars and a 300-page book alongside the vanilla game.
Not incentive enough? There's also word that a GT-themed titanium blue PS3 will be lined up on the starting grid, too. Time to move to Japan? Or dare we hope this'll hit our shores in time for Christmas?