Guitar Hero III – UK's first play
[intro]Last night I donned a black mullet wig, strapped on a plastic Gibson Les Paul and became one of the first people in the UK to play Guitar Hero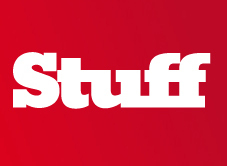 Last night I donned a black mullet wig, strapped on a plastic Gibson Les Paul and became one of the first people in the UK to play Guitar Hero III: Legends of Rock. And by the power of Grey Skull, it felt good.
At the London showroom of legendary guitar manufacturer Gibson, Will and I took to the stage to rip through a storming rendition of the Guns N' Roses classic, Welcome to the Jungle, with the game's all-new wireless guitars.
Aside from the complete graphical overhaul (which looks gorgeous might I add) the game features no less than 70 new songs including Paint It Black by The Rolling Stones, Rock and Roll All Nite by Kiss and Velvet Revolver's She Builds Quick Machines.
Also new to the third instalment of the game is a battle mode (similar to GHII's Pro Face Off but with power-ups) where the player has to take on Slash himself.
To witness the rock for yourself, keep your eyes on Stuff.tv next week for a video.