Guitar Hero turns the '80s up to 11
[intro]For those about to rock, I salute you. But only with my good arm[/intro] Forumites among you will know I've recently suffered a painful injury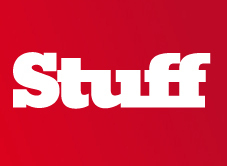 Forumites among you will know I've recently suffered a painful injury. I've over indulged in lunchtime Guitar Hero 2 sessions on our office Xbox and seem to be suffering with a bit of rock-based RSI. A similar fate allegedly befell Francis Rossi of Status Quo as a result of playing the same chords over and over again so it can happen to the best of us.
Rock anecdotes aside, a little announcement has dropped into my inbox this afternoon and caused me to forget my pain and tune up my plastic axe in preparation to rock once again. Yes, there's a new Guitar Hero game on the way this summer.
Guitar Hero: Rocks the 80s will be a PS2-only version of the ever popular game, dedicated to celebrating the most indulgent period of rock, so like me you're probably expecting lots of Ride the Lightning-era Metallica, a spot of Maiden and enough hairspray-soaked bonces to put another hole in the ozone layer.
So far only seven of the 30 songs have been announced but my classic metal craving is somewhat satisfied by the inclusion of Dio, Quiet Riot and Twisted Sister, although some really huge names are certainly conspicuous in their absence. Let's hope there are some real metal classics tucked away in there when it's released in the summer.