Hands on: Amazon Tote
Online shopping is certainly cheap and easy but just how environmentally sound are all those over-packaged, long distance, carbon-guzzling parcels? No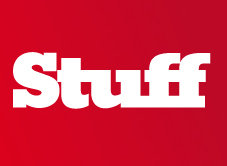 Online shopping is certainly cheap and easy but just how environmentally sound are all those over-packaged, long distance, carbon-guzzling parcels? Now you can have all the price and convenience of a global internet retailer with the feel-good fuzziness
Amazon has just launched Amazon Tote here, a weekly delivery service that simply plops purchases into a reusable tote bag sealed with a paper sticker – no plastic tape, no cardboard, not even an address or delivery slip to recycle.
Amazon Tote is free to shoppers and, unlike Super Saver delivery, there's no minimum spend to qualify. You can add additional products to your Tote order at any time during the week, up until two days before your (set) delivery day.
My Tote appeared today as promised, delivered on an Amazon Fresh (like Ocado but ironically with less fresh stuff) lorry. The 50x35cm Tote bag is weather-resistant but is only sealed with Velcro patches, so you'd better trust your neighbours (there's a $700 order maximum, too). It has fabric handles for use with 'real' shopping – or you can just leave it out for your next Tote delivery. 
Amazon Tote definitely deserves a wider roll-out. Not only does it remove the stress of trying to find a decent cheap CD to hit the Super Saver minimum, you can return unwanted items for free in the same bag – and even enjoy eco-warrior satisfaction from not having emitted any unnecessary carbon when you order your new-look Kindle.