Hands-on – Motorola Flipout
 Having just heard that the Motorola Flipout is on its way, we've already had our hands on it... It's a cute little thing, aimed at "youthfu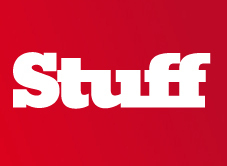 Having just heard that the Motorola Flipout is on its way, we've already had our hands on it…
It's a cute little thing, aimed at "youthfully minded people" rather than the yoof, so we're told. The removeable rear covers are certainly in more grown-up colours than the usual kiddie-mobs, and this is running full-on Android 2.1 Eclair – albeit on a cutdown QVGA screen.
The hinge, which is in the top-right corner, means the screen flicks round in a T-Mobile Sidekick stylee. It feels solid and it's utterly addictive to flick back and forth – like opening a Zippo lighter.
MotoBlur on the Flipout has been through a few improvements, too, with new options to retweet and a neat feature where you can set a separate widget for updates from specific people, rather than your whole social network.
Look out for a full review soon on Stuff.tv