Hands-on with Sega Rally
[intro]We say if it's good or not, and link to some videos of it.[/intro] Have you ever wanted to have a coin-op in your bedroom? Me too, but I'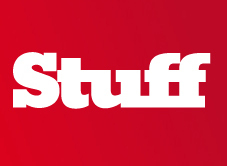 [intro]We say if it's good or not, and link to some videos of it.[/intro]
Have you ever wanted to have a coin-op in your bedroom? Me too, but I'd never get a two-player Sega Rally cabinet up my staircase (the turn is too tight for one thing) and I don't have a piano winch on the front of my house. However, I've got the next best thing in Sega Rally on my 360, which isn't even upstairs at the moment due to a number of domestic complexities.
Colin McRae DIRT had a good stab at injecting a bit of fun into rally games, but Sega Rally is on a different level. As I was playing it last night, a warm feeling came over me. That turned out to be my new baby vomiting his 3am feed into my lap. Never mind, those jeans were due for a wash next week, and anyway, aren't all games more fun when all you're wearing is a pair of Spider-Man pants?
So, it's good. All nice and bright and colourful and shiny, and the mud sticks to the car bumpers in a really nice way. Planes fly overhead, trains go over bridges as you pass under them, birds tweet in the background, and the handling is all about going sideways for as long as possible. If it was a stick of rock, you could snap it in half and it would have "Can't you think of a more original way to say it's a typical Sega game than this?" written right through it.
There are some good videos on the official Sega Rally site
Have a look, but come back here when you've finished.
It's out 28 September on Xbox 360, PS3, PSP and PC.
Horganator out.