HMV on its knees, me on BBC
[intro]Music retailer HMV has released awful financial results - and I've been wheeled on to BBC Breakfast to talk about it[/intro] HMV, on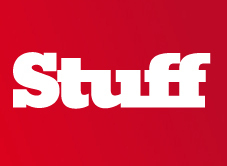 [intro]Music retailer HMV has released awful financial results – and I've been wheeled on to BBC Breakfast to talk about it[/intro]
HMV, one of the world's oldest music retailers, has announced today that profits are down 50%, while my favourite music chain Fopp recently took an emergency stock tale and stopped accepting credit cards.
It seems the world of high street music retail is on its knees – and it's not hard to see why. After all, we know what we're getting when we buy an album or a DVD – so all but the most technophobic of us are happy to go online and buy it, usually at a reduced price, from the likes of Amazon and Play. And some gadgeteers like myself will ditch physical formats altogether and just download the music direct from emusic, bleep or iTunes (if they have it DRM-free, natch… my EMI collection has grown significantly in the past month).
HMV is, like many old-school, brick-and-mortar retailers, paying the price for its late entry into the online world. While its online store is growing, its a minnow compared to the likes of Amazon and iTunes. To make matters worse, DVD sales seem to have peaked – while numbers of discs are still rising, prices are at an all-time low and the rise of on-demand TV and internet video looks likely to send the DVD market into recession by the end of the year.
Luckily for HMV, games sales are booming, which may have led to rumours that the retailer is considering opening consumer electronics consessions instore to try and turn things around. Unfortunately – as we all know – gadgets (like music and movies) are best bought online.
So is there any future for HMV? Certainly there's a market for people buying music outside of Tescos. Airports, for example, provide a captive audience – why not team up with Apple to offer iTunes concessions to iPod users at airports? And rather than building coffee shops and gadget stores in the HMV megastores, how about promoting the stores as voyages of discovery with knowledgeable staff highlighting great stuff you may never have heard of – kind of like a human version of Amazon's recommendation engine.This, after all, has been the success of Fopp over the past decade, and it's only an over-ambitious expansion programme that has given the independent retailer it's current problems.
Anyway, I'm off to regurgitate these thoughts live on national TV with Declan on BBC Business Breakfast. Quite a way to return to the real world after a week of mud, sweat and beers at Glastonbury Festival…