How to drive 100 miles for the price of a service station coffee
Ammonia could be the key to low-cost, low-emission driving. We take a ride on the fuel of the future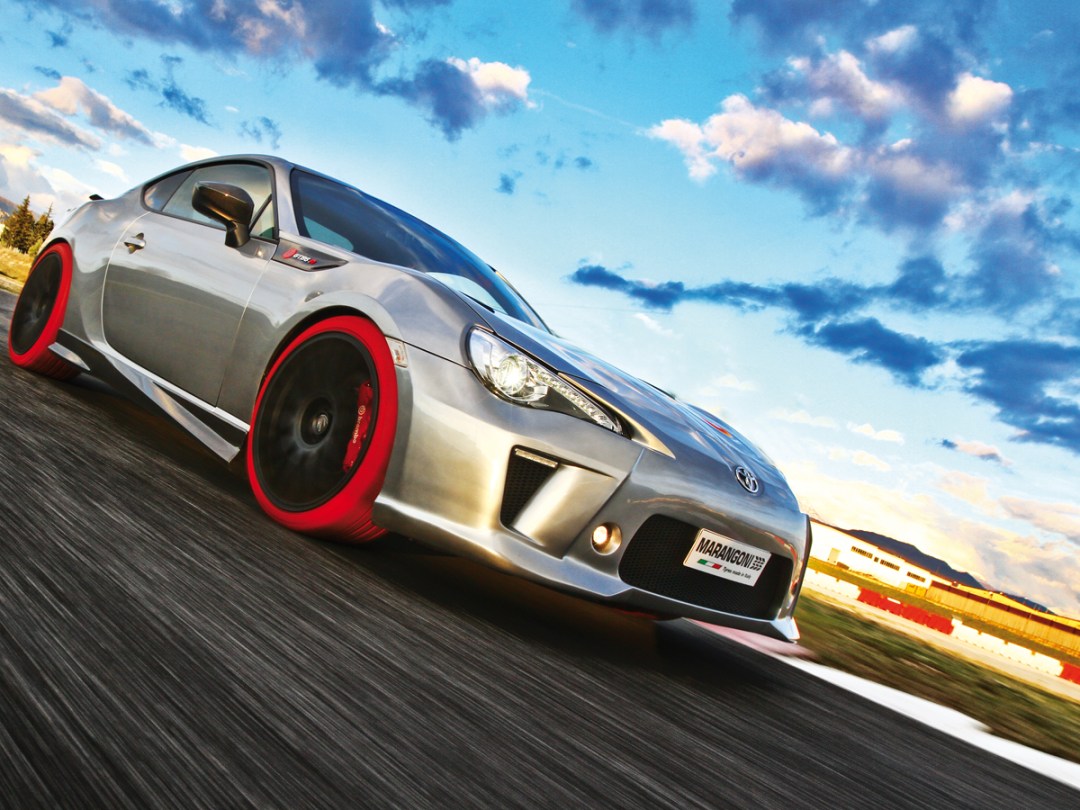 Marangoni, the Italian tyre maker, has created a car that runs on ammonia. And while you can't take a pee in your tank yet, the futuristic system running on ammonia gas should deliver a 100-mile journey for a wallet-friendly £5.
This Toyota was converted to run on ammonia gas alone when under 2800rpm – infusing petrol for higher performance above that rev range, so it's both cheaper and more efficient than current LPG powered cars.
While the Toyota GT86-R Marangoni Eco Explorer is just a prototype, it is street legal. And since ammonia is like LPG it could be made available through the myriad LPG pumps already all over the world. That means high-powered, long-range, eco-friendly driving could be just around the corner – although we doubt the conversion kit will be cheap.
Thanks to Marangoni, this model has super grippy, eye-catching M-Power EvoRed tyres to keep you on the road while flooring through corners. You'll be able to see it in the metal at The Gadget Show Live from April 3rd to 7th, where Stuff will also be showing off our gadget clad home of the future.
You might also like
Is Sony working on a Google Glass competitor?
Stuff Office Cat's Diary 25/03/13
The online TV revolution could end up being very expensive for the viewer