HP Slate 500 specs spilled
Specs slip out on HP's Slate 500. But there's no WebOS in sight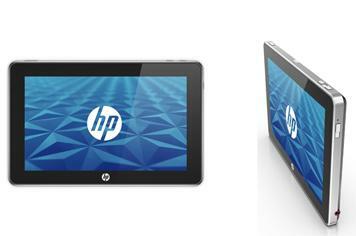 HP has confirmed a handful of rumoured specs for its upcoming HP Slate 500 tablet PC.
The HP Slate 500 has an 8.9-inch touchscreen on which you can use a stylus to write or draw "as if on a piece of paper". You can also flip its orientation as you see fit.
There are video and still cameras, as well as the Windows 7 Premium operating system. HP has also added its own software which lets you access videos, photos and "everything on the internet" with a mere touch.
We'll bring you more deets on the HP Slate 500 when we get them.