HTC Desire beats Nexus One to shelves – hitting T-Mobile stores on Monday
Anyone waiting to get their hands on HTC's Desire hasn't got much longer to wait – T-Mobile has confirmed the handset will be in stores from Mond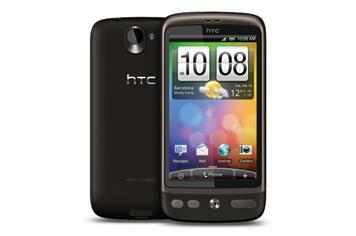 Anyone waiting to get their hands on HTC's Desire hasn't got much longer to wait – T-Mobile has confirmed the handset will be in stores from Monday, beating it's lookalike Nexus One to shelves.
We already told you that you could order the handset from T-Mobile's website, but with a 7 day delivery to wait, paying a visit to a T-Mobile shop on Monday will be the quickest way to get your hands on this little beauty.
The news was delivered on the T-Mobile forum, which also clarified the handset was not out of stock as had previously been stated on the website.
It's unclear as to why T-Mobile has been able to get its mitts on the highly-anticipated handset before other operators. It doesn't even appear on O2 or Orange's website, and still has the "Coming Soon: April" tag on the Vodafone site.
Head over to the T-Mobile website to check out tariff details, and of course be sure to read our full review of the HTC Desire before you go ordering anything.