HTC Desire – first UK tariffs priced up
We've come to expect that with every good mobile phone, we're going to have to pay through the nose for it, and it seems like the HTC Desire is follow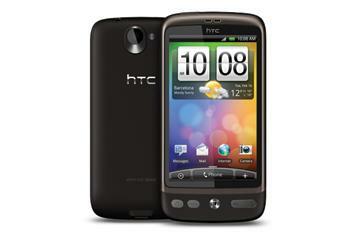 We've come to expect that with every good mobile phone, we're going to have to pay through the nose for it, and it seems like the HTC Desire is following in those footsteps.
Carphone Warehouse has the handset, due on shelves next month, listed for pre-order and is showing off the first UK tariff we've seen. And it's not good news.
Currently offered only on T-Mobile, it seems that if you're an early adopter, you're going to have to pay for the handset no matter which tariff you go for – there's no free handset deal.
In fact the least you'll have to pay up front is £49.99, and then sign up to a £35 a month, 2 year deal for 1200 minutes and 500 texts a month.
If you've got a bit more cash to stump upfront, you can get the same deal for a shorter 18 months contract instead, but you'll have to pay £119.99 for the phone and an extra fiver a month as well.
Not exactly what we wanted to see, and worryingly, some of the deals being offered on the Carphone Warehouse website don't even include unlimited internet as standard – something we'd expect you'd want on a handset like this.
Still, we know that all networks and major retailers are going to be stocking the handset, so here's hoping we get some more competitive deals as the release date gets closer.
Check out our 5 things you need to know about the HTC Desire and let us know if you'll be pre-ordering below.
Via: Electricpig