HTC Desire HD and Z launch with more Sense
Full metal jacket? That'll the be the body on HTC's new flagship models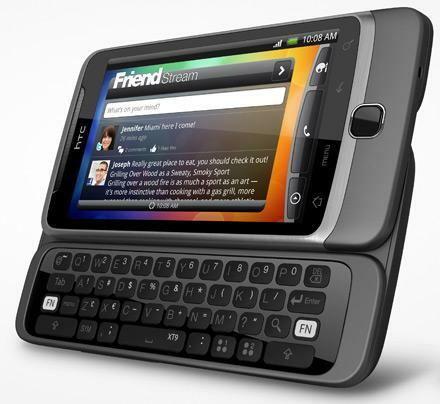 We've just watched HTC ripping the wrapping off its new phones, and they're a pair of stunners.
Desire Z
As usual, one's the ugly duckling, in this case the QWERTY-packing Desire Z. But that's only comparative. It has the same stylish aluminium body as the HD and it's no slouch elsewhere – for a start, the rocker action that brings out the keys is in serious danger of stealing Nokia's crown. And for another, it's got a healthy spec sheet that takes in an 800MHz processor, 5MP cam (with AF, flash and 720p video) and a 3.7in WVGA capacative touchscreen.
Desire HD
But the real news is the Desire HD, which has a glorious expanse of 4.3in touchscreen loaded into a classy aluminium body. As you'd expect for HTC's new top-of-the-line phone, it's running Android 2.2 (Froyo) on a 1GHz processor. And it's upped the camera game with an 8MP imager with dual LED flash, AF and, of course, 720p video capture.
HTC Sense
Both phones are running the latest Android OS, and both are the launchpads for HTC's improved, networked Sense UI that adds self-orientating maps, a 10-second boot time and on-board picture and video editing. That hooks up to HTCSense.com to allow for easy syncing, remote data wipe and a neat alert, sent via PC, to help you find your phone down the back of the sofa.
We'll have some video and first impressions up soon. It's landing next month for a price that remains a mystery, but won't be cheap.