HTC One with microSD and dual SIM slots is coming to the UK
Yep, you read that right: HTC has revealed a dual-SIM phone that also fixes one of our biggest bugbears with the HTC One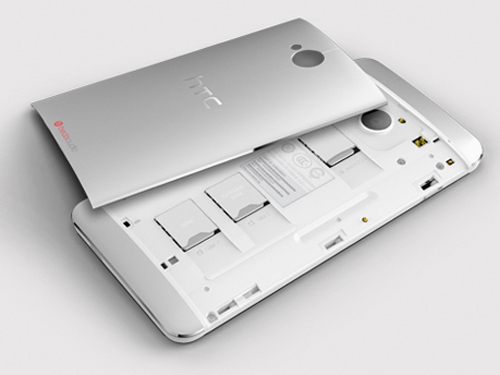 HTC has announced that a new variant of the One will be arriving in the UK and Europe, and it'll fix one of the biggest gripes that many people have with newer smartphones.
It's going to have a microSD slot.
That's right music and video hoarders, one of the best Android phones ever made will now have one of the two features you've been begging for. 
This particular variant of the HTC One has already been available in China since April, and although the other long-craved feature – a removable battery – remains elusive, the expandable storage (up to 64GB microSD cards are supported), is still a very welcome addition to the One's innards.
In addition to the expandable memory, the newer One variant will also have dual-SIM slots, a feature that's predominantly stayed in the Asian market up until now, but one that could be useful for separating work and play without having to lug around two phones.
The new One variant also has its business hat firmly on, offering HTC Sense-enabled productivity options including Microsoft Exchange and Office 365 support, as well as on-board encryption, secure connectivity and remote data wiping.
The dual-SIM HTC One is available to pre-order right now, costing £495 for the 32GB model, from HTC's online store.