HTC Sensation to get Android 4.0 and a lick of Ice White paint
It looks like internal and external upgrades are heading in the HTC Sensation's direction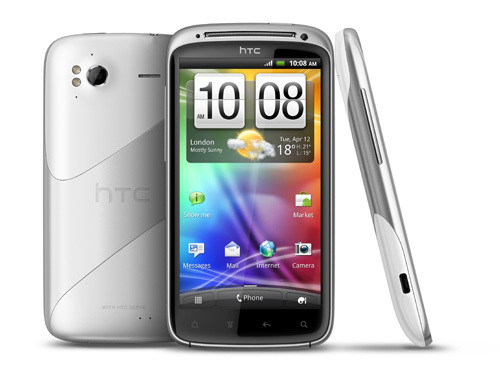 It looks like Samsung's Galaxy S II and super-sized Note aren't the only smartphones in line for an Android 4.0 Ice Cream Sandwich update in March. The HTC Sensation is coming along for the ride, too.
To complement its internal upgrade, the Sensation will also be getting a lick of paint for a new ice white overcoat.
Not only does this make the Sensation the first handset from the HTC stable to receive the Android 4.0 goods – perhaps more importantly, the newly-painted Sensation could very well be the first blower to show off the next iteration of of the Sense UI.
As we reported earlier this week, Sense 4.0 is rumoured to be putting in an official appearance at smartphone showcase Mobile World Congress – though it has yet to be confirmed.
It is also thought the Sensation's XE and XL siblings will get the Ice Cream Sandwich treatment "soon." The white Sensation marks HTC's first announcement since it revealed its plans to de-clutter its smartphone range by focusing on a small cluster of hero products a la Apple.
We can expect the Sensation to arrive in its snowy new shell on March 1, complete with the latest version of Google's OS.
While you wait for the Sensation to arrive in its new guise, check out our five star review and refresh your memory on its specs.