HTC Touch – first impressions
  [intro]So is HTC's Touch really an iPhone rival, or just another wannabe? Here's what I reckon...[/intro] Check out the VIDEO REVIEW of the H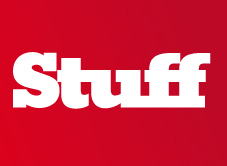 Check out the VIDEO REVIEW of the HTC Touch 
After a slightly pompous – and surprisingly info-lite – launch, I've managed to get my hands on an HTC Smartphone and run away to a nearby coffee shop to play. It's clearly being pitched as an iPhone rival, so how does it shape up?
The touch is around the same size as a 30GB iPod – shorter than an iPhone, but thicker too. It's still a good form factor, however, and the rounded, pebble-like edges make it feel nice in the hand. The front is dominated by a screen, but it's only 2.8in compared to the iPhone's 3.5, and has quite a wide (if totally flat) bezel. Elsewhere on the front you have a navigational rocker switch and two buttons.
Switch it on and you're greeted by the traditional Windows Mobile startup. Now, the Touch is the first WM6 device I've played with but it looks very familiar. They still haven't sorted out anti-aliasing, so 240×320-pixel screen looks blocky. Until, that is, you get into the Touch's bespoke interface, which uses TouchFLO software. The home screen allows quick finger-press access to the weather and your contacts: stroking the screen upwards brings up your contacts list, then sideways gives a 3D animation that allows quick access to your media and, with another stroke, common applications.
 It's quick to update and instinctive to use… until you actually select an application, at which point you're unceremoniously dumped into Windows Mobile again, and you have to reach for the stylus and start prodding away.
And that's pretty much it: it's a nice front end but it doesn't work all the way through the phone, which leaves you feeling that this is a halfway house, and certainly not a direct rival for the iPhone. Or even the Prada phone.
The specs aren't particularly inspiring either – the 64MB of RAM is shameful, although at least it ships with A 1GB card. Like the iPhone it has a 2MP camera, and slow GPRS instead of 3G. But unlike the iPhone, it doesn't have a sense of magic to it.
But hey, I'm going to give it a chance… check back for a full hands-on – and video.
Check out the VIDEO REVIEW of the HTC Touch