HTC Ville and Endeavour to be announced as One S and One X at MWC
Looks like a few last-minute changes are being made at HTC Towers as the HTC Ville and Endeavour take on new identities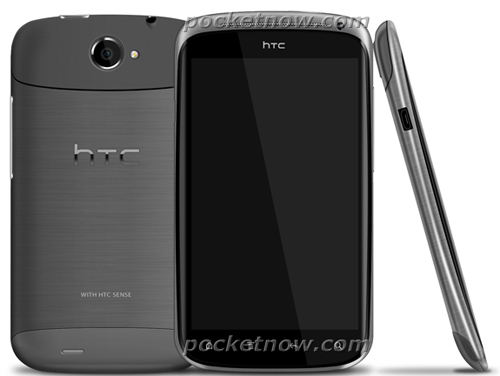 HTC's button-free beauty, previously known as the HTC Ville, is sporting a new moniker – the HTC One S.
The HTC One S is expected to be announced at Mobile World Congress, following leaks towards the end of last year. Since then, HTC's Android 4.0 device has had its insides spilled all over the web.
So we know to expect a dual-core 1.5GHz Qualcomm engine, 4.3in qHD display, an 8MP shooter with an f/2.0 aperture for better snaps in low light, 1080p video recording, base-tastic Beats Audio and the next iteration of HTC's wonderful skin, Sense 4.0. It's even been subjected to a video leak.
Thanks to Pocketnow, it is also thought HTC's 4.7in quad-core beast, the Endeavor, will be dubbed the HTC One X, in order to give its new line of smartphones a more uniform structure. It's part of HTC's strategy to concentrate on a small line of hero phones, with a view to taking a more Apple-like approach to its smartphone line-up.
We're expecting to see both the HTC One S and One X at MWC later this month, possibly alongside another Android smartie – the HTC Primo – and HTC's very own Spotify-baiting music streaming service.
So make sure you keep it locked on Stuff.tv for the low-down on everything from Mobile World Congress.
BBC announces 3D Olympics coverage
Assassin's Creed III coming October 30th
Huawei to launch quad-core processor at MWC?