HTC Windows RT tablets coming next year?
Bloomberg claims 7 and 12-inch slates with "ability to make phone calls" coming in the third quarter of 2013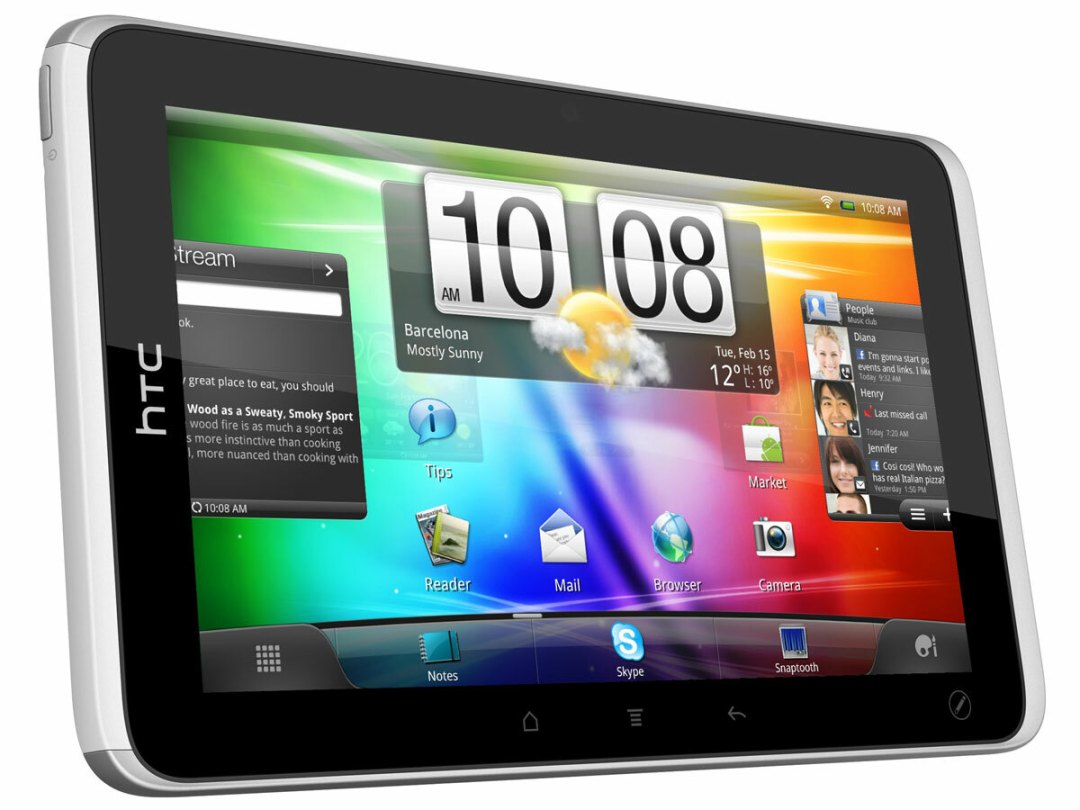 HTC is bringing a pair of Windows RT tablets to the table in 2013, according to a report by Bloomberg.
Quoting sources "familiar with the matter", the report claims that HTC will launch two models in the third quarter of next year (that's the autumn, between you and us), in 7 and 12-inch sizes. They'll be powered by Qualcomm chipsets and be able to make phone calls. The 7-incher, assuming it's a real thing, is the first small-scale Windows RT slate we've heard about.
That's pretty much as far as it goes in terms of info, but Bloomberg also says that HTC was considering a full-on Windows 8 tablet until it totted up the costs and realised it'd have to sell it for about US$1,000 (£615).
If HTC is indeed working on these, we can only hope they're a bit better than the company's last tablet, the ill-conceived Flyer (pictured above).
Rumour: Apple iTV being tested – and it's BIG
AmpliTube Jimi Hendrix lands on iDevices
New video! Google Nexus 7 vs Apple iPad Mini