iC Hexapod is watching you
We recently went to visit Matt Denton and his creation, iC Hexapod, which will be on show at the Newcastle Maker Faire next weekend. As he explained t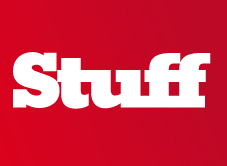 We recently went to visit Matt Denton and his creation, iC Hexapod, which will be on show at the Newcastle Maker Faire next weekend.
As he explained to us, a hexapod robot is a six-legged robot, and he even sells kits so you can make one yourself.
But what is particularly special about iC Hexapod is the way Matt has drawn on his background in animatronics to programme a set of very organic and lifelike behaviours and movements. It uses the camera in its head combined with onboard facial recognition software to spot faces .
It 'wakes up' when it sees a face, and then follows the face around the room, even stealing a quick snap which it then uploads to its own website (www.hexapodrobot.com/ic/).
Check out these photos, then have a look at our iC Hexapod video
The iC Hexapod will be on show this weekend (13/14th March) at the Newcastle Maker Faire, along with a whole host of DIY tech and even a RuBot II – the world's fastest Rubik's Cube solving robot.