Icon – Denon DP-A100
I've seen wackier turntables...This one looks less zany than a lot of other vinyl-spinners, I'll give you that. However it's the engineering that's un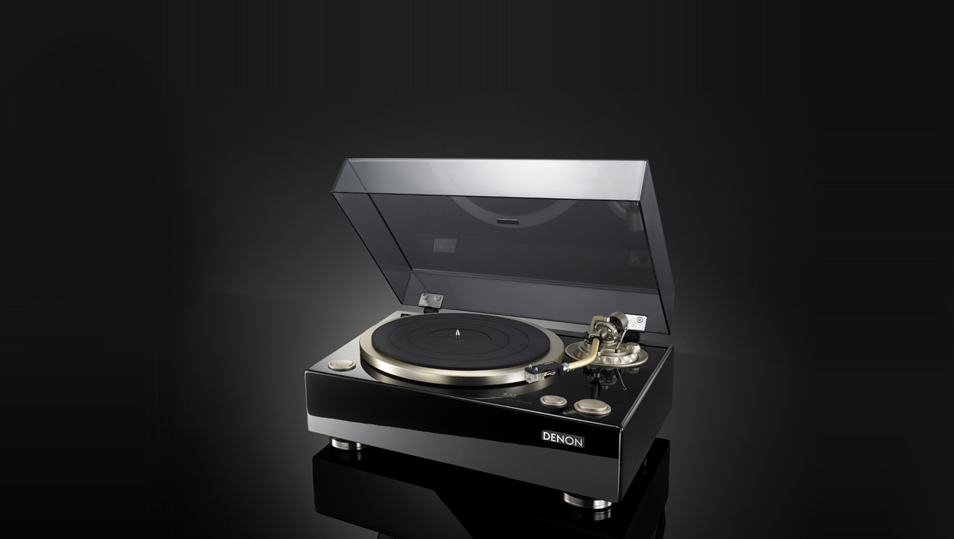 I've seen wackier turntables…
This one looks less zany than a lot of other vinyl-spinners, I'll give you that. However it's the engineering that's unusual. Unlike most high-end turntables, the DP-A100 uses a direct-drive motor, based on technology developed over the last 40 years.
So it's still going to cost an arm and a leg?
It's not cheap at £2250, but it comes fitted with a £500 cartridge, a sublime S-shaped arm and a luxurious black lacquered plinth. That's a complete package, all working in perfect sonic harmony.
Aren't Denon all about home cinema and micro systems?
Ah, how ignorant you are. Denon is Japan's oldest hi-fi company – the DP-A100 is just one of a range of products that's been launched to mark Denon's 100th anniversary. The DL-A100 cartridge that comes with it is based on the legendary Denon DL-103, which has been in production since 1961, and Denon's experience of crafting turntables stretches back to 1910, when it produced Japan's first gramophone. You can almost smell the history.