Icon – MB&F HM4 Thunderbolt
What? You're dropping the ends off your words again – it's a watch, not a wat. Rather striking, isn't it? You could strike someone with it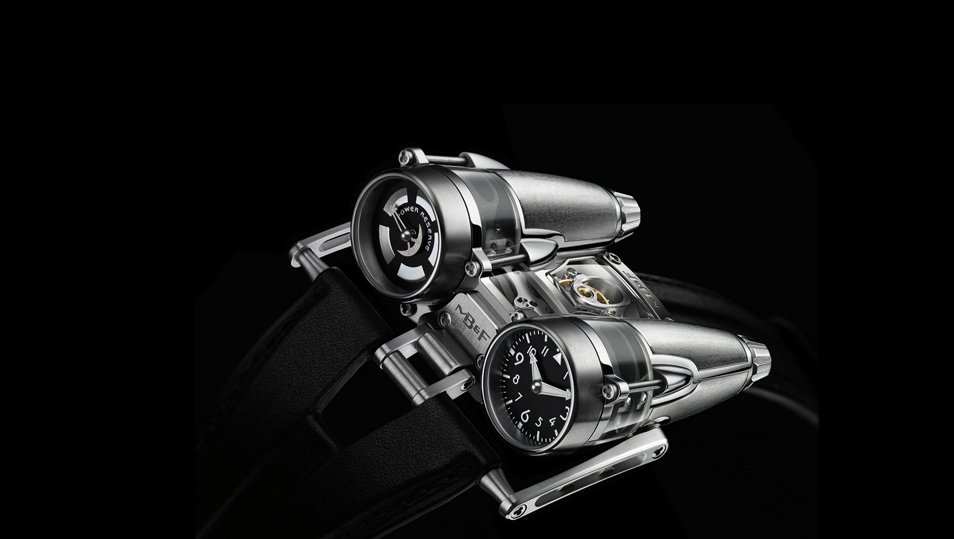 What?
You're dropping the ends off your words again – it's a watch, not a wat. Rather striking, isn't it?
You could strike someone with it, but I doubt they'd get up afterwards
Hey, I tell the jokes around here. The size and shape are a result of the unusual, aviation-influenced movement – which the designers amusingly call the engine. Looking rather like a pair of jet engines, the case houses the standard dial on the right and a power reserve on the left.
So a lot of work's gone into making it look like a jetpack?
You have no appreciation for innovation. Yes, the unique movement comprises 311 parts and has taken 3 years to design. The case is crafted from titanium with sapphire crystal and is made from 65 individual parts. And the price is just over £100,000 – but if you have to ask…
MORE ICONS
Icon – Eclipse TD712z Mk2 Black
Icon – Olympus Pen E-P2 Silver