IFA 2010 – Aiptek P8 3D photo frame
The halls of Europe's biggest tech extravaganza are filled with huge 3D displays. This one is just eight inches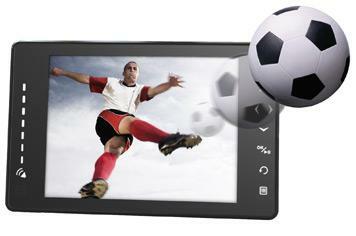 3D camcorders are on the rise, but they're all bangers and no mash if you haven't got a 3DTV or projector. If that's what's stopping you buying a Fujifilm W3, or setting your Sony WX5 to shoot 3D sweep panoramas, fear not – Aiptek, maker of the cheapo i2 3D camcorder, has ordered your creamed spud.
The P8 photo frame, available in November for €200 (about £165), will display your 3D snaps on its 8in lenticular screen, meaning there's no need for welding mask-style headgear to view them. It'll also upgrade your boring old 2D snaps to 3D and play videos, such as those shot on the i2.
Pics are transferred via USB, or you can simply jam an SD card into the slot. We've had a quick look at a prototype and we'll have some hands-on pics and video coming soon.