IFA 2010 – TomTom Via hits the road
As the kings of the satnav road dispatch their flagship GoLive 1000, a couple of quieter models trundle down the slip lane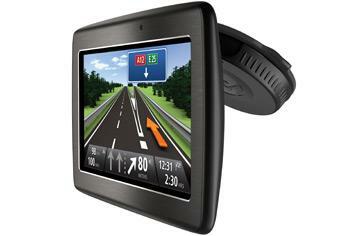 There are two kinds of satnav user – the kind that wants to know which sandwich fillings are available at the next service station, and the kind that just wants to know how to get to the next service station.
For all the bells and whistles available on top-line satnavs, not many of us fall into the first category, or want to pay for stuff we won't use.
Accordingly, TomTom has updated its mid-range line-up, adding voice control and hands-free calling to its existing speed camera warnings, accurate arrival time calculation and, of course, map reading skills.
The new Via 120 (4.3in) and Via 125 (5in) have also shed a few ounces, now coming in a trim casing with a new rear bracket that swivels to allow dash or windscreen mounting.
TomTom's new Via satnavs will be available in time to help you find the in-laws' house this Christmas for a fee that's yet to be set in stone, but likely to start in the region of ?150.