IFA 2010 – XpanD launches universal 3D specs
Best 3D specs in the world? XpanD's X103 universal goggles don't care what kind of TV you bought...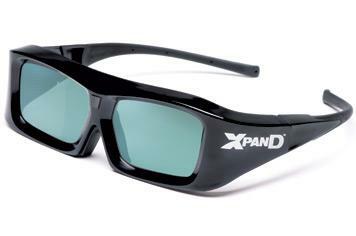 Not a great surprise, but following Monster's announcement last week, XpanD has launched its universal active shutter 3D glasses
The days of 3D specs that only work with one kind of TV are drawing to a close. That's the word from XpanD this morning.
Previously, active shutter glasses were only compatible with one manufacturer's 3DTV standard. Monster's universal solution, announced last week, relies on a separate transmitter box to convert the signal on the fly.
XpanD, which makes around 90 per cent of the world's active shutter glasses, has a better idea. The glasses don't need a peripheral box, instead detecting the type of TV and automatically configuring themselves.
Clever stuff, eh? And the cinema-quality glasses will be available in Europe and the US from the end of October. They'll arrive in black, white, red or silver (with further colour options to follow, including pink and orange) and cost £99 (or €129/US$129).
More from Stuff.tv
– Need to know – universal 3D glasses