I'm Watch gets decked out in gold, diamonds and Android
The watchphone that's "so ahead of time that if you look back you see the future"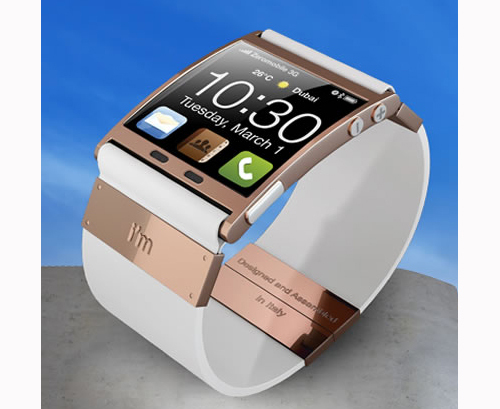 There's nothing quite like a watchphone to get the hearts of Stephen Fry, Bond geeks and Thunderbirds fans racing. Techies at Hyundai, Motorola and LG haven't been able to resist having a stab at the ultimate piece of gadget wristwear. And then there's the maverick outsider – I'm Watch is working on two smartwatches due out in October and available for pre-order now.
Rumours are that the two versions, I'm Jewel and I'm Color, will be connected to Android smartphones and iPhones via Bluetooth with phone calls, text messages, emails and Facebook/Twitter notifications all possible from the watch's 1.54in touchscreen. With 4GB of built-in storage, speakerphone and even an app store, I'm Watch is fairly ambitious.
Ambitious and shiny – with titanium, gold and diamond versions available from US$600 to a wallet-emptying US$12,000. Money? Check. Sense? Absent.